The Newbury Park High School Pantherbotics team recently competed in the Los Angeles Regional FIRST Robotics Competition. This is a unique competitive engineering challenge wherein students are given 6 weeks to design, build, program, test and debug a robot to play a prescribed game against other robots.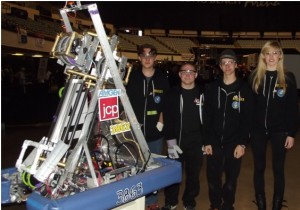 This year the game involved collecting and shooting basketballs into regulation size hoops as well as balancing with other robots on unstable bridges. Students from the team will discuss their experience including the project management process as well as technical details of the robot they developed.
Critical design issues were:
the mechanical design and its relation to the physics of basketball;
the electrical system including power management and a distributed control system;
control and driver interface;
a vision system providing real time video as well as image processing;
and data extraction for targeting.
When:
6:30pm networking, refreshments; 7pm presentation and demonstration
Meeting Location and Parking:
Register:

The Conejo Robotics Club discusses their entry and the results in the 2011 FIRST Robotics Competition Wednesday evening, April 13th. Charles Seabury and high school students from Newbury Park, Thousand Oaks, and Westlake High in the Conejo Robotics Club will be on hand to show off and discuss their entry for this year's competition.
The FIRST Robotics Competition challenges high-school teams to design, build, and compete, all in under six weeks. The 2011 competition, Logomotion, requires robots to coordinate and to work separately in order to build a sign made of inflated tubes:

This meeting is free and open to the public. Suggested ages: 8+.
Please register to attend as we would like to have an accurate headcount for refreshments. IEEE membership not required to register or attend.
Meeting location and information at the above link or see our meetings info page.
Michael Weingarden, a Newbury Park High School algebra teacher, led the Conejo Robotics Club to the title of best rookie team in the 2007 FIRST Robotics Competition. That year they took 11th place in regional competition and fourth place out of 80 teams at the national level.

Chuck Seabury, IEEE BV Section Engineer of the Year 2010, advises the team.  The team plans to discuss results and show their machine at the upcoming April Computer Society meeting.
See the full article in the Ventura Country Star online and view the photo gallery of the work in progress.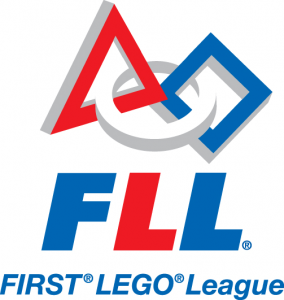 Come join us for a fun and crazy day of robotics featuring 9-14 years old students from local schools in their first competition of the year. It should be noisy! See them make robots accomplish amazing feats having a Biomedical Engineering theme. Just stop by and see what's going on!
We are seeking volunteers to help during all or part of the day with various tasks from registration, setup, coordination, judging and refereeing. No experience with robotics is necessary! We will train you.
Where:

Gilbert Sports and Fitness Center
California Lutheran University
60 W. Olsen Rd., Thousand Oaks

When:

9am-4pm, Sunday, 31 Oct 2010

Contact:
If you are also interested in being a mentor to a robotics team at a local elementary or middle school, please contact Bob Rumer (above). Mentoring involves attending practices and maybe team tournaments. Times would vary for each team as would your duties. You may be helping the students on hardware, software, or their research in Engineering.
IEEE Spectrum reports Microsoft is now offering Microsoft Robitics Studio as a free download.
Erico Guizzo writes
Over the past year or so, Microsoft's robotics group has been working quietly, very quietly. That's because, among other things, they were busy planning a significant strategy shift.
Microsoft is upping the ante on its robotics ambitions by announcing today that its Robotics Developer Studio, or RDS, a big package of programming and simulation tools, is now available to anyone for free.
Previously, RDS had multiple releases: one free but with limited features, a full commercial version that users could purchase, and an academic version distributed only to partners.
By releasing a single version with full capabilities and at no cost, Microsoft wants to expand its RDS user base, hoping to amass a legion of hobbyists, researchers, entrepreneurs, and other robot enthusiasts who will come up with the next big things in consumer robotics.
See "Microsoft Shifts Robotics Strategy, Makes Robotics Studio Available Free" for full article.
License and download at Microsoft Robotics Developer Studio Site